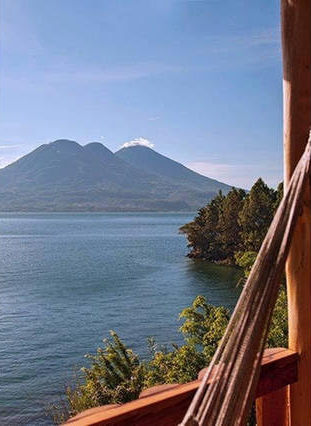 The Blue Heron private suite is built around a large tree, giving it a unique and luxurious treehouse feel and plenty of privacy. The suite includes a queen sized bed, a private bathroom and shower, veranda, balcony, hammock and comfortable furnishings. We have now added a fully fitted kitchenette with small fridge, gas top stove and essentials.
and essentials.
Perfect for an individual or couple who would like to work online, 10MB download, 5MB upload 
Fresh towels provided for guests.
Gas heated hot water.
Wifi available in all rooms and common areas.
Balcony and veranda for comfortable lounging, with hammock.
Truly amazing view of the lake and surrounding volcanoes.
We have a laundry service, please ask at reception.
Eco filter drinking water.(unlimited).
Kitchenette – Coffee Machine, Small Fridge, Gas Top Stove, Utensils etc.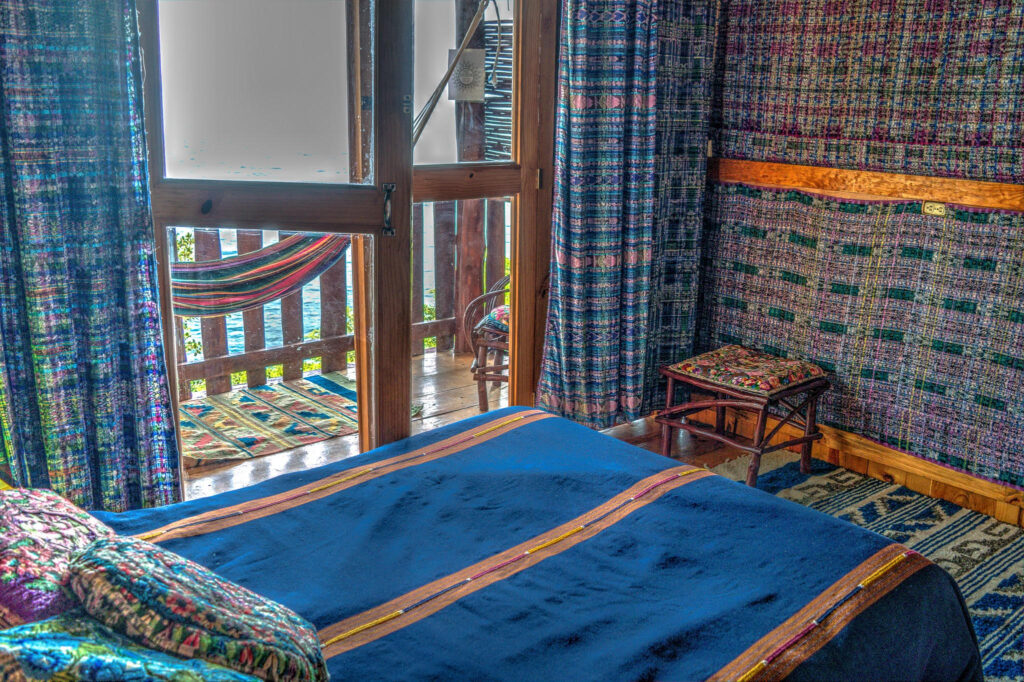 $70 / Q500 a night.
Add $5 for weekends:Friday and Saturdays.
$95 for Christmas and Easter week.
2 nights minimum stay
Weekly rate is $475
15% Off Weekly and Monthly Rate May to October. Nightly $60/ Q465 – Weekly $400
For More Photos – Check our Gallery