We offer a wide variety of home cooked meals from chicken and meat dishes through vegetarian and specialty fare. Many of our leafy greens, vegetables and spices come from our own in-house organic gardens. Three meals are served each day, plus snacks, drinks and baked goods anytime.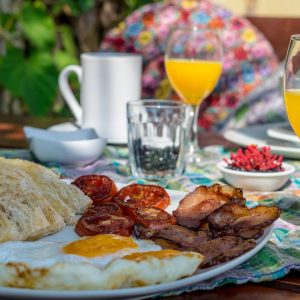 Our lakeside restaurant and reception is open every day 8AM to 8PM
Last orders for food is at 7.45PM
Vegetarian, vegan and gluten-free friendly
All our eggs are organic and free range, taste the difference
We use real butter for our baked goods and high quality ingredients sourced locally, our coffee is from local farmers
Fresh organic fruits, vegetables, spices and greens from our garden
All of our food is made from scratch in our kitchen
Stunning lake view with five volcanoes!
Come enjoy a hearty meal, fresh baked goods or a delicious fresh juice or smoothie with a stunning lakefront view that spans five volcanoes.
You can get to our bar & restaurant from any colectivo boat in the Atitlán area, just ask for 'Maya Moon' (between San Marcos and Tzununá).
Have questions about our bar & restaurant? Contact us for more information.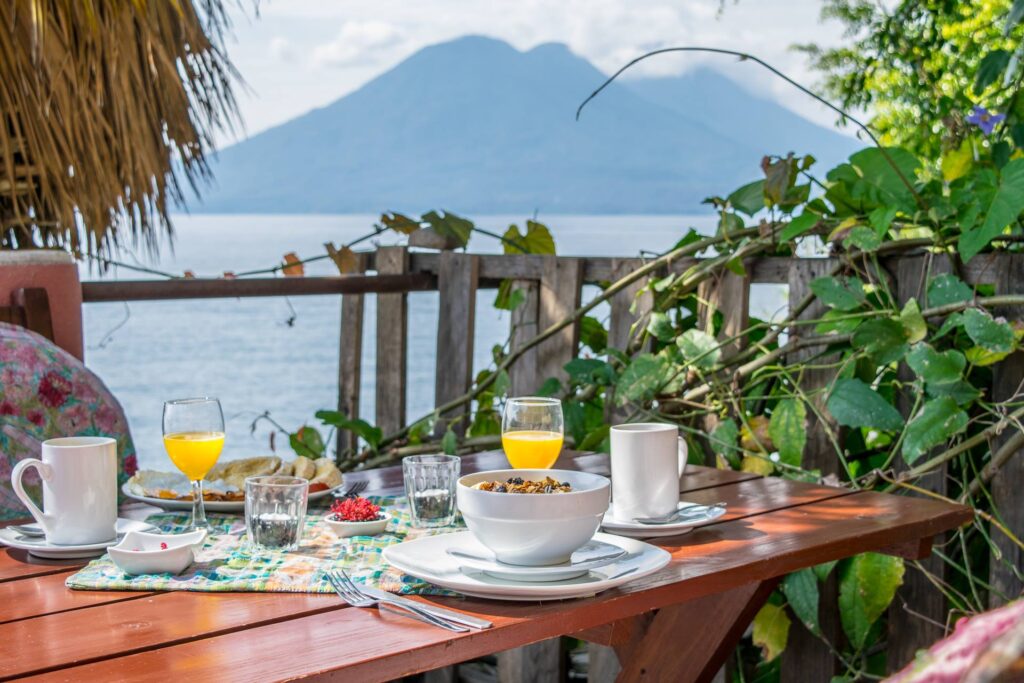 Lakeside Restaurant, Great Views of the Volcanoes.