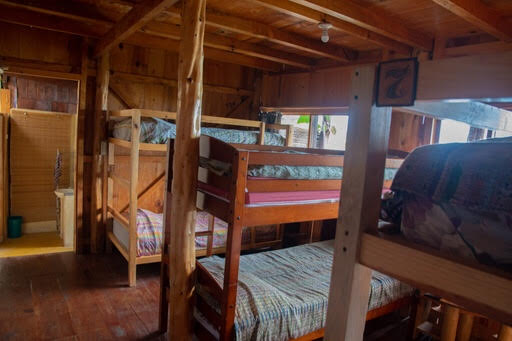 The Gecko Rooms are two large rooms, on two levels, they are directly on the lake, with amazing views, spectacular sunrises and views of the lake and volcanoes.
The Gecko Rooms feature 7 beds on the lower level. 3 bunk beds and 1 single bed.
7 beds on bottom level (the top level is private for our three workers)
The room has a balcony, hammocks and a table and bench perfect for computer work.
Up to 7 people can be accommodated in the Gecko Rooms.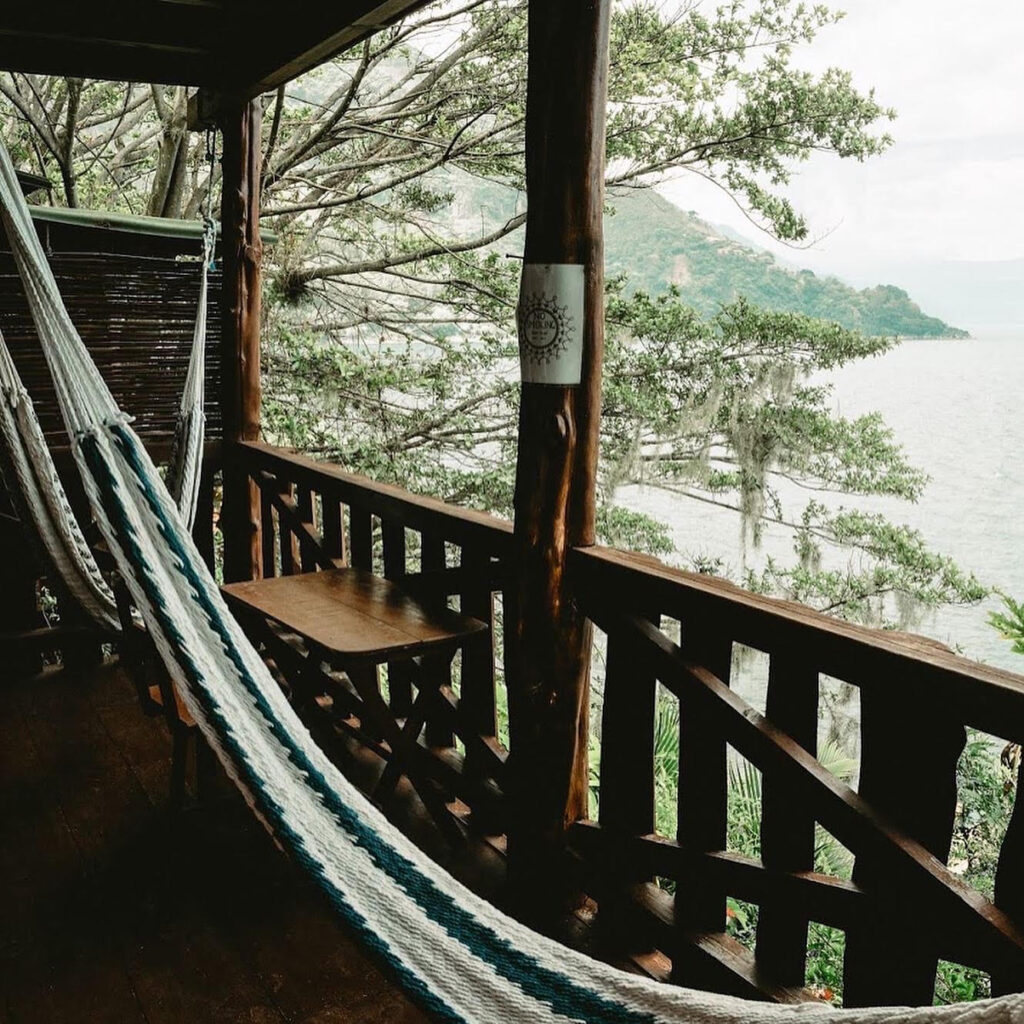 Includes use of lockers to store your belongings.
Perfect for individuals, or groups.
Towels.
Shared bathroom.
Hot water shower.
WIFI available in all rooms.
We have a laundry service, please ask at reception.
Free drinking water.
We are always flexible and happy to meet your personal requirements!
Please note we do not like food and drink in The Gecko Rooms, we are situated in a tropical environment and have to be very careful about not encouraging insects and other critters.
Thank you for your understanding.
We have a lakeside restaurant and a bar.
Beds are rented at: 120 Q a night ($16).
Easter/Christmas week is 150 Q ($20) a night.
Weekly rate is $95
Easter/Christmas – Weekly rate is $120
For More Photos – Check our Gallery
We offer a 15% discount May to October on all prices, nightly, weekly and monthly